All content including photographs copyright Stephanie P. Ledgin 2021. All reproduction rights reserved.
Stephanie P. Ledgin
...is an international award-winning journalist and author of three acclaimed books, her most recent -- Discovering Folk Music. A former New York City radio show host (WFUV-FM), she was director of the New Jersey Folk Festival at Rutgers University for ten years. For a decade, she managed and brought to the fore Italian guitar virtuoso Beppe Gambetta. The Traditional MusicLine, which she published for 18 years, was an innovative regional events calendar that set the pace for similar newsletters during the pre-digital era. A variety of successful concert productions further endeared Stephanie to East Coast acoustic music aficionados.
The International Country Music Conference, in conjunction with Belmont University, acknowledged her expansive professional accomplishments in 2007 with the Charlie Lamb "Career" Award for Excellence in Country Music Journalism. A former member of the International Bluegrass Music Association Board of Directors and a founding member of Folk Alliance International, Stephanie is a bona fide Kentucky Colonel, commissioned in 2008 in recognition of her service in the field of bluegrass music.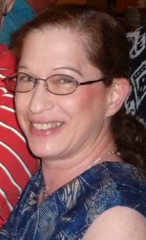 Want to know more? Read on…
Now tackling subjects beyond the roots music of her storied career, Stephanie sat in the bleachers at Shea Stadium in New York City, August 23, 1966, inhaling the music of the Beatles, forever influencing her future. From early childhood, she was introduced to the sounds of George M. Cohan, Harry Belafonte, Edith Piaf, Chubby Checker, and Jimmy C. Newman, alongside the Great Composers. Immersed in diverse genres, from folk to rock, from bluegrass to Broadway, she began her lifelong journey in the Sixties: the Beach Boys, the Byrds, Jefferson Airplane, Peter, Paul and Mary, Lovin' Spoonful, Donovan, Brewer & Shipley, Eric Burdon & the Animals, others.
As a high school reporter, she interviewed the original Fleetwood Mac, Joe Cocker, Jethro Tull's Martin Barre, Country Joe. During college, music continued to shape her destiny: Nitty Gritty Dirt Band, Moody Blues, Rolling Stones, Elton John, Dillards, Stevie Wonder, Kinks, YES, Sha-Na-Na, Tina Turner, New Riders of the Purple Sage, and more.
Post-college, her first major professional gig was assistant editor of the seminal Pickin', The Magazine of Bluegrass & Old-Time Country Music. Since then, her insightful interviews have endeared her to fans and artists alike, among them, Joshua Bell, David Bromberg, Wilma Lee Cooper, Michael Doucet, Steve Gillette, John Hartford, John Herald, Sierra Hull, Janis Ian, Jim & Jesse, Alison Krauss, Del McCoury, Bill Monroe, Mountain Heart, New Grass Revival, Tom Paxton, Peter Rowan, Earl Scruggs, Ralph Stanley, Happy Traum, Doc Watson. Stephanie was a long-time contributor of articles, reviews, and photographs to Sing Out!, Acoustic Guitar, Bluegrass Unlimited, and Strings, to name a few.
Stephanie's liner notes and stunning photographs grace several recordings, most notably the Grammy-nominated The Johnson Mountain Boys At The Old Schoolhouse (Rounder), Classic Bluegrass Vol. 2 (Smithsonian Folkways) and the recent Doc Watson Live at the Bottom Line (Bottom Line Archive historic series). A handful of rare, previously unpublished interviews accompany 200 color and black-&-white photographs in Stephanie's second book, From Every Stage: Images of America's Roots Music, Foreword by CBS News Sunday Morning Anchor Charles Osgood (University Press of Mississippi, 2005). From this, a discriminating selection debuted at the Country Music Hall of Fame and Museum in Nashville and continued for three years in a traveling photo exhibition to such pre-eminent arenas as New York City's Lincoln Center and the International Bluegrass Music Museum in Kentucky.
Numerous concert and festival productions fill Stephanie's resume. She introduced a teen-aged Alison Krauss to New York City audiences in 1988 when she presented the Masters of the Folk Violin, a production of the National Council for the Traditional Arts. She sold out the legendary Lone Star Café in the Big Apple when she premiered a bluegrass series there with the equally legendary Johnson Mountain Boys and went on to co-produce the long-running bluegrass and old-time music series at the Eagle Tavern. These were all training grounds for her being tapped as director and adjunct faculty for the annual New Jersey Folk Festival at Rutgers University (1994-2003).
Stephanie is also the author of the prize-winning Homegrown Music: Discovering Bluegrass (Praeger 2004; revised in paperback University of Illinois Press 2006) and Discovering Folk Music (Praeger 2010). Homegrown Music brought her the 2005 win as the International Bluegrass Music Association's Print Media Person of the Year.
Invited to participate in the first New York Times Great Read in the Park, she also presented at the prestigious Virginia Festival of the Book, Southern Festival of Books, and International Bluegrass Music Symposium, Western Kentucky University. Rutgers University Press tapped her to pen the "Folk Music" entry for its Encyclopedia of New Jersey (2004).
In 2013 Stephanie established a collaboration with the family musical group Ronstadt Generations, arranging concerts in care facilities. As a result she developed a panel session, "Preserving Memory Through Music," which continues to evolve along with other concepts tied to this critical subject matter. She then founded the global music community initiative Alz-Aid.net to increase awareness of the epidemic levels of Alzheimer's and other dementia.
Projects in progress include books about cats, rural life, and an autobiographical retrospective of her 50+ years in music.