Other exhibition photos available
Peter Rowan (color), 20x16 matted unframed, $200
Riders in the Sky individual shots, 16x20 framed, $250 each:
Ranger Doug, Woody Paul, Too Slim (all 3 $600)
Jim Lauderdale, 11x14 framed, $150
Mike Seeger, 16x20 framed, $250
Framed/matted in one 20x16 frame: Fiddle Puppet Dancers
& Pat Cannon's Foot & Fiddle Dance Co.: $250
Queen Ida, accordion, 16x20 framed, $250
Queen Ida, rub board, 22x28 framed, $350
John Jackson, 11x14 framed $150, 8x10 print, $60
Cephas & Wiggins w/ Doc Watson & Mark O'Connor:
12x12 framed, $150
John Cowan Band w/ guest John Paul Jones (Led Zeppelin):
28x22 matted, unframed $300 SOLD!
Audie Blaylock (w/ Rhonda Vincent)
16x20 matted unframed, $200
Alan O'Bryant, 16x20 framed, $250
Hot Rize, 14x11 framed, $150
misc. others from my 45 year career.....
All content including photographs copyright Stephanie P. Ledgin 2016. All reproduction rights reserved.
Photo Inventory Final Sale
These original photos from the exhibition, FROM EVERY STAGE: IMAGES OF AMERICA'S ROOTS MUSIC, are available for sale at deep discounts. All are signed and offered "as is." Most are on display/for sale Jan. 7-28 at The Farmstead Arts Center, Basking Ridge NJ. This will be the final public showing and offering for sale (except for professional commercial sales, e.g. recording projects, etc.). These will not be reprinted in the future. Many are rare and historical images. Remaining prints will be withdrawn from marketplace at close of exhibition.
*Sizes are "framed" dimensions, except where noted otherwise. Photographer signature position varies.
Prices exclude shipping, packing materials, insurance, nominal PayPal fee. NJ sales tax applies to ALL sales within NJ, including at the Farmstead.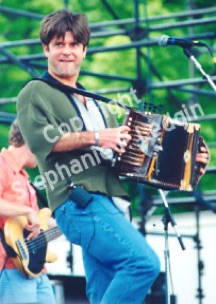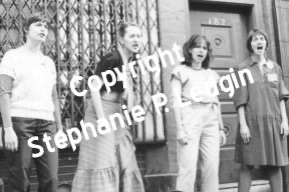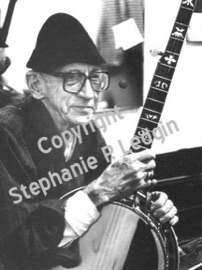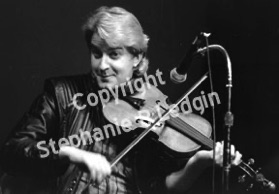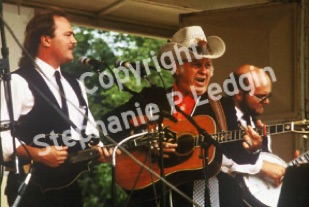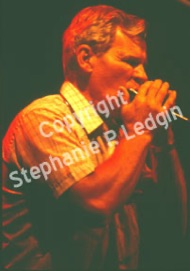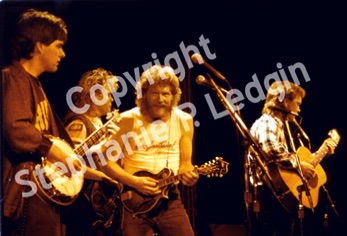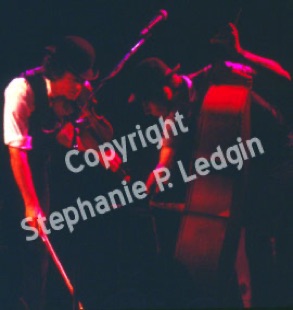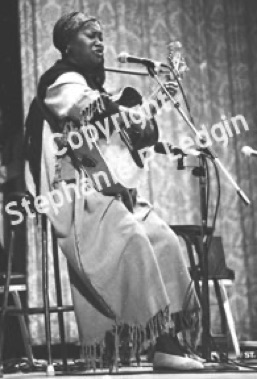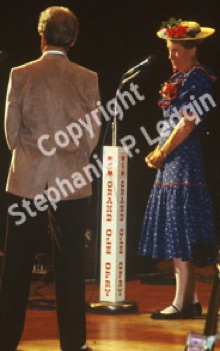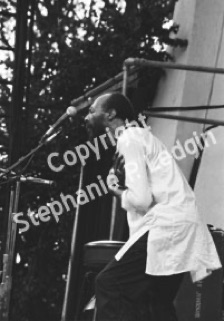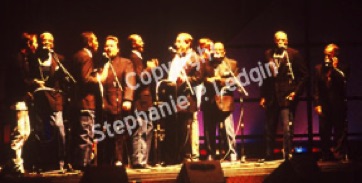 Fairfield Four and Nashville Bluegrass Band
approx. 45x27 matted unframed, $300
Jimmy Martin & the Sunny Mountain Boys
24x20 framed, $350
Unframed foam-core mounted 22x16, $175
14x11 print, $110
Roy Acuff and Minnie Pearl
22x28, framed, $350
Peter Rowan
22x28, matted unframed, $300
Richie Havens
16x20 framed, $250
New Grass Revival
120x16 framed, $250
Snuffy Jenkins
20x24 framed, 2 available, $350
8x10 print $60
John Hartford & Roy M. Huskey
20x24, 21x22 framed, one each size available, $350
11x14 print, $110
Johnny Cunningham
20x16, framed, $250
8x10 print $60
The Soldier's Fancy
20x16 framed, $250
Steve Riley
20x24 framed, 2 available
$350
Doc Watson. 20x24 framed
$350
Bill Monroe
16x20 framed, $250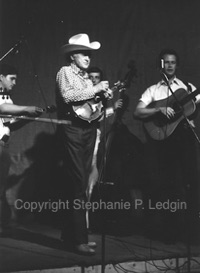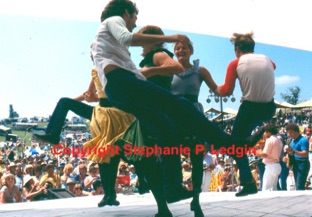 Green Grass Cloggers w/ McLains in background
24x20, framed, $350
Unframed foam-core mounted 22x17, $175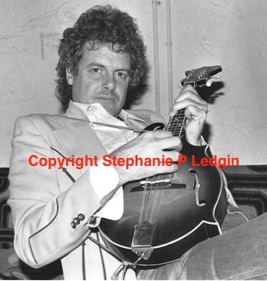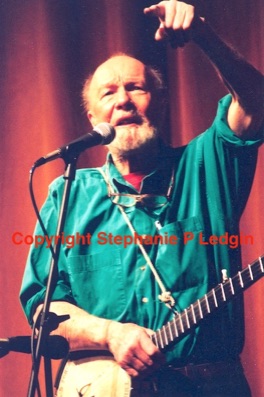 Pete Seeger
22x28 framed, no glass
$300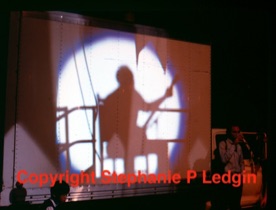 Pete Seeger in silhouette w/
trademark long-necked banjo
20x16 framed, $250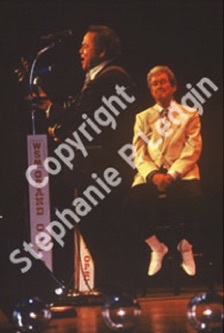 Roy Clark w/ Roy Acuff
20x24, framed, $350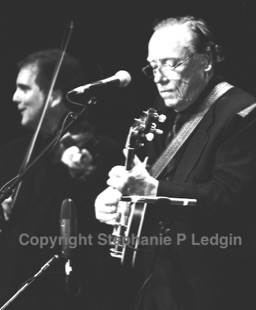 Earl Scruggs
11x14 framed, $150