All content including photographs copyright Stephanie P. Ledgin 2021. All reproduction rights reserved.
Books in Print
available from the publishers linked below or from your favorite retailer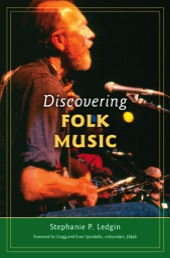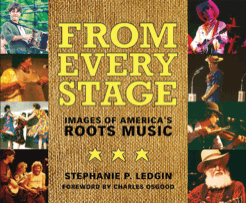 DISCOVERING FOLK MUSIC
Foreword by Evan and Gregg Spiridellis, JibJab co-founders
"a 'go to' reference"
Terry Stewart, (past) president
Rock & Roll Hall of Fame & Museum
"brilliant"
thedigitalfolklife.org
"Recommended"
Choice
FROM EVERY STAGE: IMAGES OF AMERICA'S ROOTS MUSIC
Foreword by Charles Osgood, CBS News
[University Press of Mississippi 2005, out of print]
"an exhilarating collection"
Publisher's Weekly online
"What a delight to visit these music makers at work and play."
Tom Chapin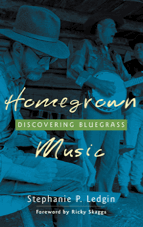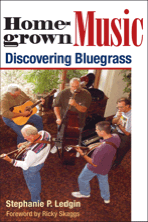 HOMEGROWN MUSIC: DISCOVERING BLUEGRASS
Foreword by Ricky Skaggs
[Praeger 2004 cloth; University of Illinois Press 2006 paperback revised]
"Every library should own a copy."
Llibrary Journal, starred review
"It's the perfect introduction for those interested in knowing more about bluegrass
and a needed addition to the canon of bluegrass scholarship."
Bluegrass Unlimited
*Award-winner, 2005 IBMA Print Media Person of the Year*